inspection management software
Crazy simple inspection management software.
Digitally transform your NDT operation and field team.
Give your customers anytime/anywhere access to certs.
Our Success Team will do all the heavy lifting.
We only hire Rockstars... so relax.  We got this.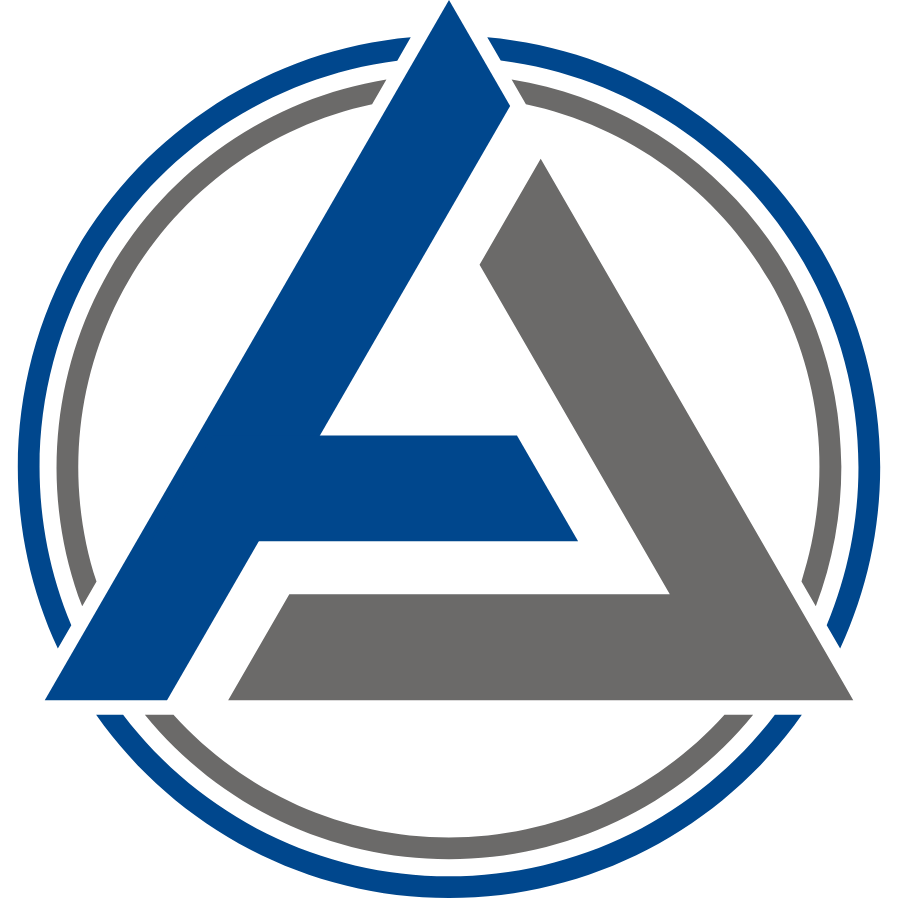 No contracts.
No commitments.
We don't sell features… we sell results.
Cancel anytime.
We only want you to stay if you love the product.
Try CertNet™  risk-free for 30 days including dedicated support and onboarding services from our world-class Customer Success Team.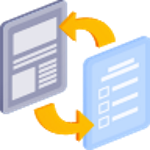 Inspection Management
CertNet™ adds a new safety dimension to your equipment. When you use CertNet™ to provide safety certificates and inspections, your customer gains access to that information for no additional charge. CertNet™ assures that your equipment is safe and audit ready.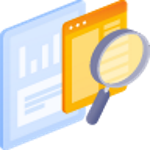 Instant Certification Access
CertNet™ eliminates paper and never loses an equipment safety certificate. Equipment safety inspections are streamlined, use the latest inspection criteria, can be done "off-line" and are instantly available once an inspection is signed off.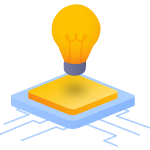 Light-bulb Moments Included
CertNet™ is an essential part of your equipment safety guarantee. We are here to keep your equipment and your people safe. CertNet is secure, scalable, and stable. We are obsessed with Customer Success. Insights and innovation is part of our DNA.
designed with inspectors for inspectors

Mobile Field Inspections
CertNet™ eliminates paper and never loses an equipment safety certificate. Demonstrate your commitment to equipment safety and audit readiness. CertNet™ will work with you to win more business and digitize inspections.
Simple Search and one-click inspections
No need for complicated filters and options. Find assets and their inspection history as easy as searching for something on Google. Need to quickly document a visual inspection for an asset that is good for service? Just click a button on the quick-action bar, done.
automate end of job work reporting
The CertNet mobile app for managing jobs and tasks for your field services team makes it fast and simple to automate your end-of-day or end-of-job reports to customers or management. CertNet will keep track of what assets you inspect, how many passed or failed, if you scrapped or reordered equipment, and which assets you were unable to inspect. 
Work online or occassionally connected
The CertNet mobile and desktop apps work in both connected and occasionally connected mode. Field and facility workers with  slow, intermittent or no connectivity can work offline until they have a stable connection and then synchronize the offline inspection data with the CertNet cloud on-demand.

Recertification and NDT
Non Destructive Testing (commonly known as NDT) uses different methods to test, inspect and evaluate defects in equipment. Use CertNet to digitize recertification workflows and push it to the cloud automagically.
integrate hydrostatic and pull testing
CertNet enables direct integration into your hydrostatic pressure testing and pull-testing equipment. CertBench and CertLink can digitize your testing certificates and push them to the cloud where your team or your customers can access them any time by mobile or web. No more lost certificates or time spent going through filing cabinets and boxes to find test certs. Instant access for you and your customers to safety and compliance information.
anytime anywhere access to certificates
Have all your safety certification on hand and accessible, wherever and whenever, forever. Streamline certification processes and maintenance cycles. Maintain cradle-to-grave equipment information in the Microsoft's Azure or Government Cloud.
mirror your process with workflows
Use our workflow designer to automate inspection or recertification workflows. Let CertNet navigate your technicians to the next step based on the result of the current step. Roll up and report work across all the steps of the workflow to quickly summarize multi-step inspections. 
Million Registered Assets
Thousand Inspections / Day
Thousand Active End Users
Are you tired of software companies trying to sell you features? Everyone wants to show you a demo and leave it up to you to figure out how your business will adapt to their product.
How awesome would it be if a sales team took the time to understand your business before you buy? How different would it be to review some hard data on how a software product will drive bottom-line impact for your organization? 
We have a radically different approach to Customer Success. Let us show you how our success team proves ROI at every step of the journey.

observe & measure
Our success team starts by observing your current workflows and measuring execution time.

plan for success
We use the data to determine how CertNet can make it better and create a Success Plan.

time to value step
We identify and implement a Time to Value step that solves a specific problem with measurable value.

RETROSPECTIVE
After a Time to Value step, we document, iterate and continuously improve.
FRAC RECERTIFICATION
FracLog™
The teams at TESSALink and IFE NDT partnered to create a streamlined approach to Level 1, Level 2, and Level 3 Frac Iron Recertifications.
FracLog digitally transforms the paper logs that shop technicians use to record the results of visual inspections, wall-thickness measurements, magnetic particle tests, and the parts and kits used in the assembly and disassembly.
CertNet automatically handles everything in the background making the registration and inspection process super fast and crazy simple.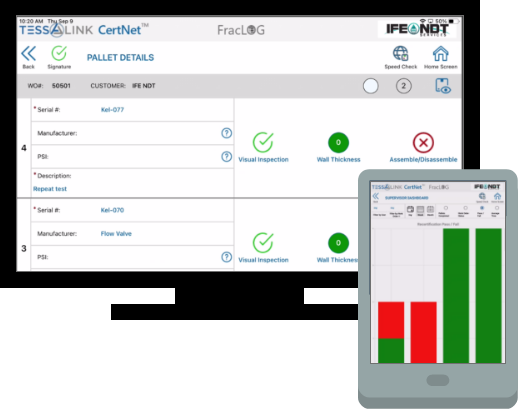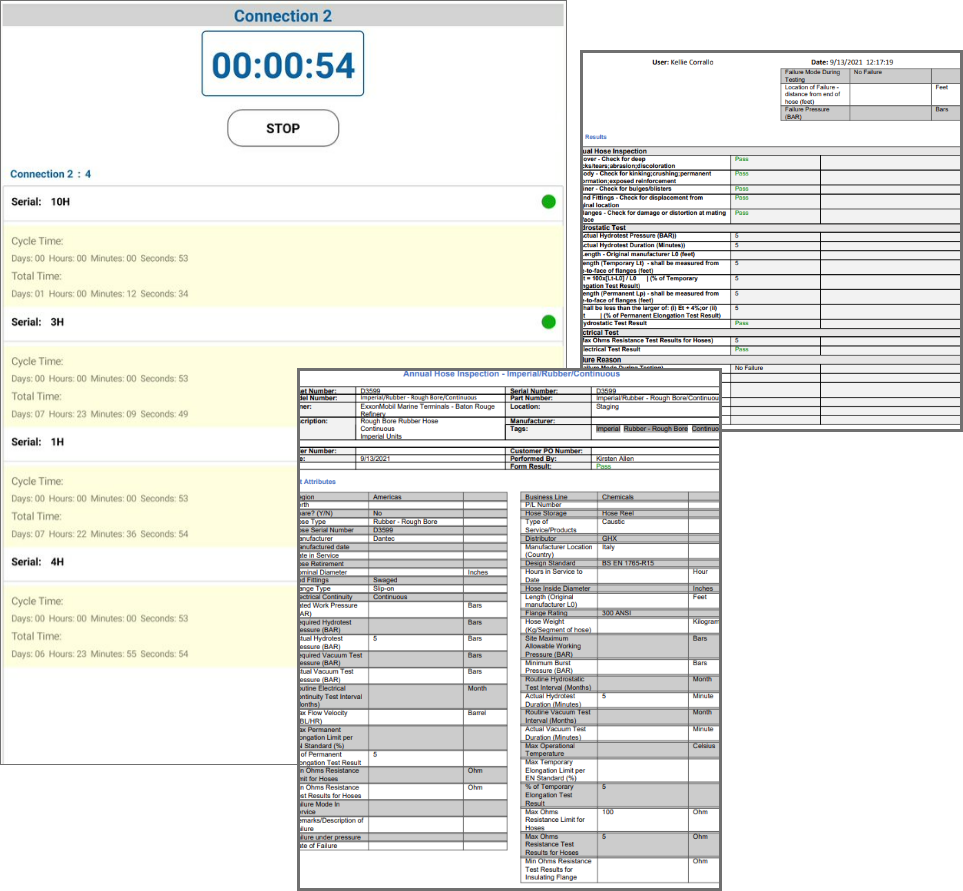 Industrial and Hydraulic Hose
CertNet STS Connect
The teams at TESSALink and ExxonMobil partnered to create CertNet STS Connect, a solution to enable the historization and logging of operational and cycle hours for industrial hose strings. 
CertNet STS Connect allows dock supervisors to easily track the hours of use for each link of an industrial hose string. Having detailed operational hours for each link and for the entire string allows operators and workers to more readily identify the need for preventitive maintenance, hydrostatic testing, or replacement.
CertNet also allows inspectors and supervisors to quickly digitize their inspection process and add that to the historical record of the hose assets.
The added benefit of RFID to identify hose links and connection points makes the entire process as easy as point-and-click.
Lifting and Rigging
CertLink NDT
The teams at Chant Engineering and TESSALink partnered to create the first fire-and-forget cloud storage engine for NDT safety certificates.
CertLink is a cloud-based system that allows customers to access their proof test machine certificates from anywhere on web or mobile.
CertLink is an affordable and simple solution to allow your customers access to their test certificates from anywhere, including on the job-site via their phone.
Chant test equipment comes CertNet enabled out-of-the-box and has a no obligation 60-day free trial. Once connected to CertLink all of your NDT certification records are automagically pushed to the cloud, even those created before CertLink was installed.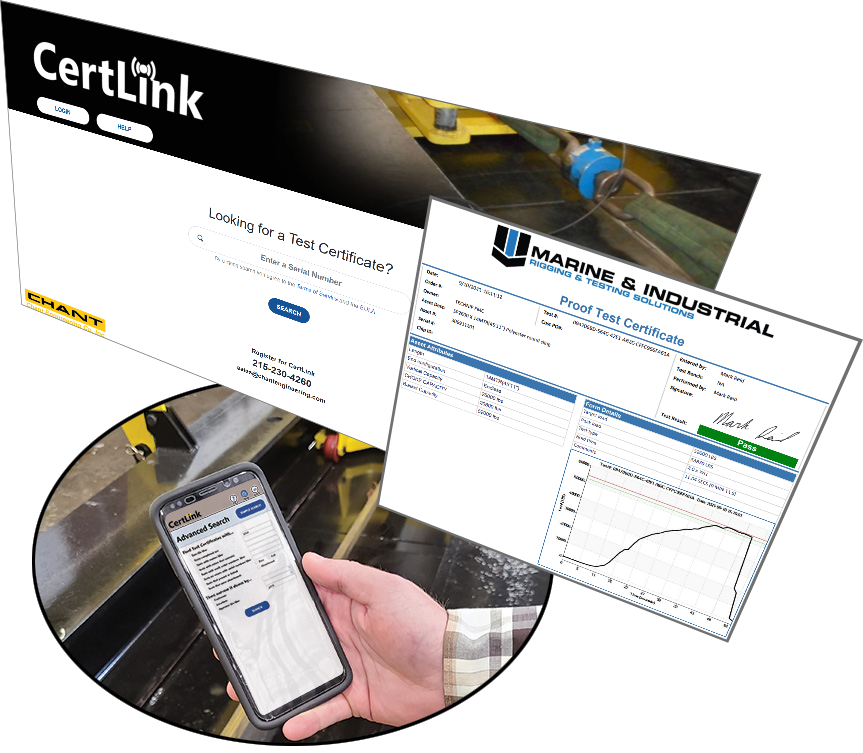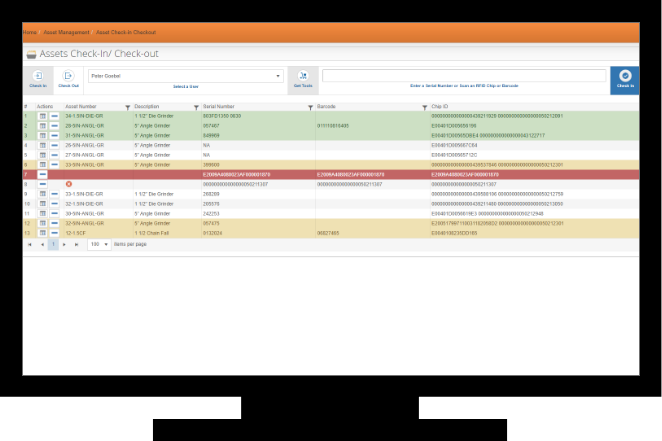 CONSTRUCTION and mining
Tool Check In/Checkout
The teams at TESSALink and Goebel Construction partnered to streamline the Check In and Checkout process for their tool trailers. 
Digitally transforming and streamlining the workflows around logging and recording where tools are and who currently has them allows Goebel to quickly identify various utilization metrics and stay on top of tool management during refinery turnarounds that could take months.
Using RFID and Barcode technologies to quickly identify tools and storage bins makes the process even more efficient. Pick, Scan, Click…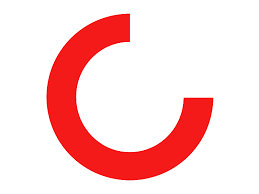 "I would like to say that we have always gotten quick responses and great support from your technical support team. I know you have a great team behind you. We have a similar ticketing system and we are not that quick."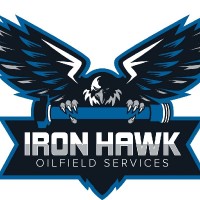 "TESSALink has been a game changer for us especially for testing and Well Maintenance.
Our customers can see the true picture of their well head at a glance, including GPS location. They know exactly what the well head is and whats been done to it. Saving them a ton of time. Hugely important to their CEOs."
"We have customers using the reorder capability and it helps us generate additional revenue. They couldn't be happier, it sends me an email, I generate the quote and we get a PO. Its just easy its so much easier to deal with."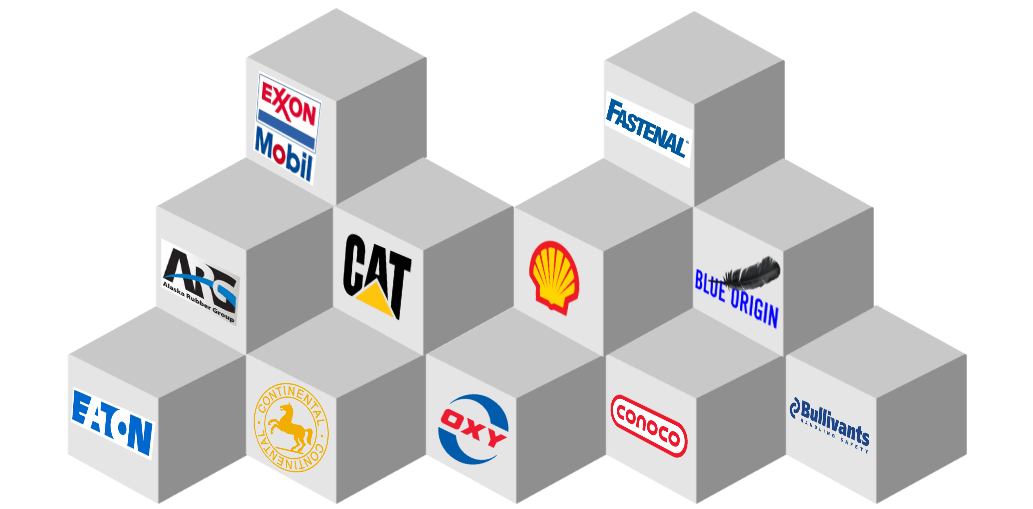 TESSALink CertNet Industrial Inspection Management Solutions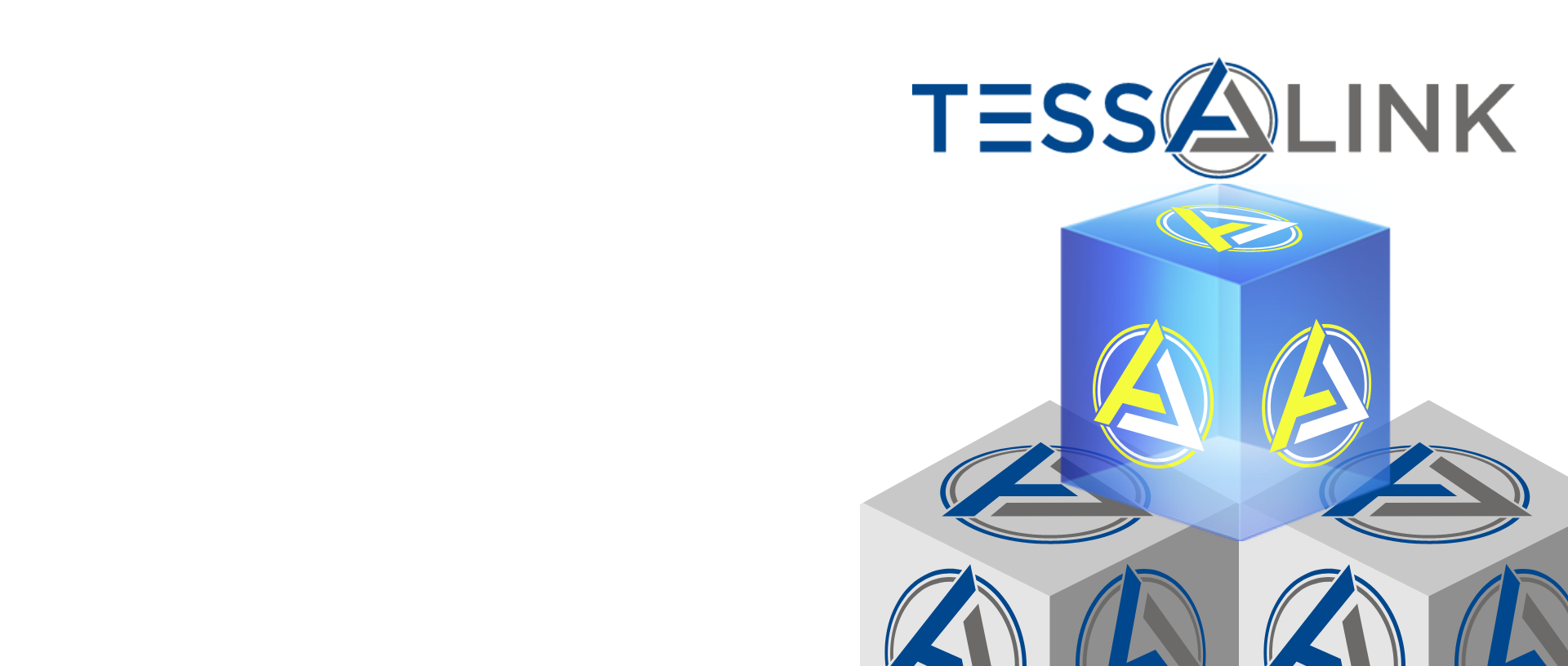 TESSALink Terms of Service
TESSALink End User License Agreement
TESSALink Hardware Terms and Conditions
TESSALink Travel and Expense Terms of Service
TESSALink Master Services Development Agreement