+1.877.747.2447
success@tessalink.com
Headquarters
2101 CityWest Blvd 1st floor, Houston, TX 77042
7:00am - 6:00pm ( Mon - Fri )
Sat,Sun & Holiday CLOSED
NextGen asset management & digital inspection Solutions
CertNet Inspection Management Platform

Eliminate the pen and paper and create a competitive advantage by staying in front of safety and compliance requirements. Demonstrate your commitment to equipment safety and audit readiness. CertNet™ will work with you to win more business and digitally transform your current approach to asset management and recertification services. TESSALink is creating the next generation of Cloud-based Inspection Services.

Our mission is simple… create a safer world by empowering our customers to create sustainable Safety Cultures.
Our customers can see the true picture of their wellhead at a glance, including GPS location. They know exactly what the wellhead is and what's been done to it. Saving them a ton of time. Hugely important to their CEOs.

Brandon Halcomb,
President, IronHawk Oilfield Services
Inspection Management Software for a New Generation
TESSALink CertNet
CertNet™ is an essential part of your equipment safety guarantee. We are here to keep your equipment and your people safe. CertNet is secure, scalable, and stable. We are obsessed with Customer Success.

Average Annual Certifications
CertNet Inspection Management Solutions
Customer Journey
Are you tired of software companies trying to sell you features? Everyone wants to show you a demo and leave it up to you to figure out how your business will adapt to its product.
How awesome would it be if a sales team took the time to understand your business before you buy? How different would it be to review some hard data on how a software product will drive bottom-line impact for your organization? 
We have a radically different approach to Customer Success. Let us show you how our success team proves ROI at every step of the journey.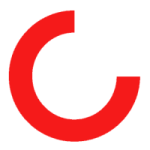 "I would like to say that we have always gotten quick responses and great support from your technical support team. I know you have a great team behind you. We have a similar ticketing system and we are not that quick." -- Tony Rose
Konecranes Demag Ltd
National Accounts & Digital Services Manager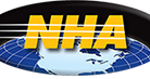 "We have customers using the reorder capability and it helps us generate additional revenue. They couldn't be happier, it sends me an email, I generate the quote and we get a PO. It's just that easy." -- Kasey Sonsel
National Hose
Market Research Analyst
CertNet Industrial Asset Management
Improve field operations with workflow management software that improves safety, quality, and compliance. At TESSALink, we believe every Customer Journey is unique. Our mission is your success.